Name: Lily Miracle McCloy
Age: 24
Sex: Female
Appearance: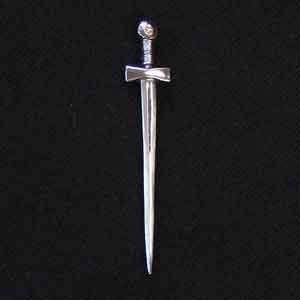 Miracle has brown eyes that can change to green when she's angry. She has long blonde hair that is pushed behind her. Miracle wears light golden armor that covers only her breasts; cuts off at the ribs and shoulders for easier movement. She wears black shorts that a woman made for her when Miracle traveled to Germany. She also has tall knee black boots that are made out of cows hide, (Leather) and black cow hide gloves, cut off at the fingers. (Driver's gloves) She carries a silver blade, stolen from the Prince of France and a wooden cross, given to her by the Roman Catholic Pope. Miracle also carries a set of small daggers in her boots and a very tiny blade hidden in her glove that extends and rests between her finger, getting ready to slice anyone who stands in her way.
Affiliation: Assassin
Family: (Vivan McCloy, Mother/dead)
Favourite weapon: Her customized sword that she stole from the Prince
Relationship Status: Single
Personality/traits: Lily 'Miracle' McCloy is a tough assassin, always getting her target. She was raised as an assassin by her mother, who died later on in Lily's life. She is merciless, never showing any emotion. She can work in groups, but prefers to work alone.
Strengths/skills/abilities: Miracle's best ability is her flexibility, gymnastics, and acrobatics. She can do a triple backflip with no problems. Miracle can jump from building to building, making it easier to reach her target.
Weaknesses: Miracle will never kill any children. She has soft spots for women with children.
Short history: Miracle was raised as an assiassin on the streets by her mother, Vivian. When Miracle went on her first mission with her mother, she had messed up and killed Vivian. Miracle never worked with anyone else since, knowing that if she screwed up, it could cost someone a life